Corporate Social

Responsibility
-------------------------------------------------------------------------------------------------------------------
Vaccination Drive
Ensuring safety of each of all our employees, co-workers and their family, vaccination drives in tie-up with hospitals have been rolled out all across our Pan India locations (Dadri, Mundra, Kolkata and Nhavasheva)
Free Medical Health Check Up
M-Four Foundation organized a free medical health checkup and blood donation camp benefiting villagers of Uran District.
BLPL / Transworld GLS have organised the transport and logistics of oxygen cylinders under the guidance of the Indian High Commission, for India's fight against the dreadful second wave of Covid 19.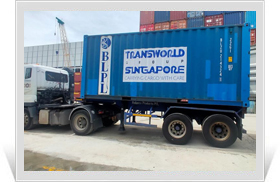 "Grace - Home Away from Home" at Rohini, Delhi is a CSR initiative inaugurated on 29 June 2015 by Transworld Terminals Pvt. Ltd. Grace HAH is for temporary stay of the children receiving cancer treatment in Rajiv Gandhi Cancer Institute and Research Centre (RGCI).
Shree Bidada Sarvodaya Trust in Mundra, Gujarat.
Medical camps organised with medical team from overseas for a complete month.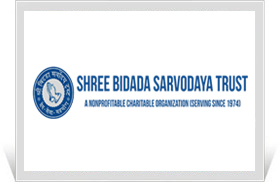 Bai Jerbai Wadia Hospital for Children in Mumbai, Maharashtra.
Provide OT equipment, ventilators and financial support to the underprivileged pediatric cardiac patients who are in needof medical surgeries.
Driver Day Utsav.
This is an annual event celebrated with the purpose of appreciating and recognising truck drivers. Transworld Terminals has over 180 truck drivers who are engaged in transportation of containers between the port and CFS.
Annual sponsorship for Temasek Polytechnic Shipping Law Book Prize
Provided shelters in the form of tents to the people of Nepal who were rendered homeless after Earthquake Gorkha. 
Donations to Institute of Mental Health Singapore for patients in need of financial assistance
Cyclone Hudhud relief operation in Visakhapatnam, India. 
Typhoon Haiyan relief operation in the Philippines.
Japan Tsunami relief fund.
Donations of clothes and books to Children in Myanmar.
Ambulance donated to Dr Mayil Vahanan Natarajan of 'M N Orthopaedic Hospital' in Chennai.
Mumbai Masti Concert. Participated and raised funds through Arte Compass Pte Ltd in Aid of Education Trust.
Mandolin Classic Concert. Participated and raised funds through Arte Compass Pte Ltd in Aid of Dyslexia Association.